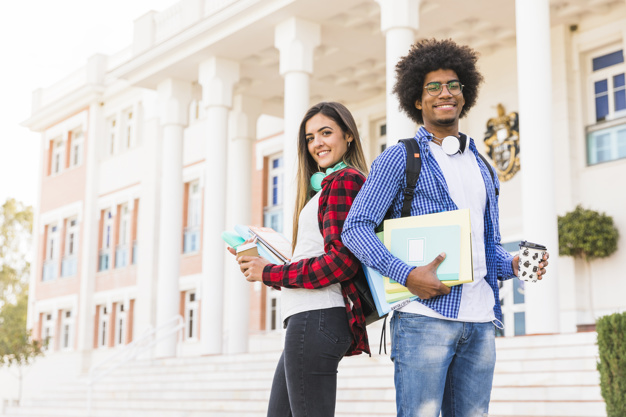 Best University to get Into In 2021
August 18, 2020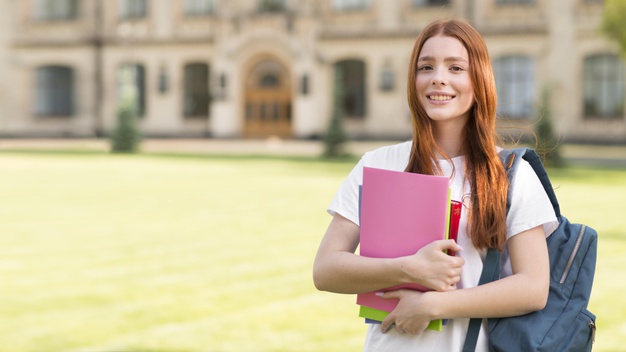 Take Your Next Step with Online MBA
October 13, 2020
The year 2020 would always be remembered as the year the coronavirus began a global pandemic. Even though the virus was present in 2019, hence the name Covid-19, its effects were massive in 2020. There was an effect on livelihoods, as the uncertainty of returning to normal still rises. Workers and Students had to switch to remote work without prior notice. Everything happened abruptly.
Now, the use of online learning has shot up exponentially. Before 2020, taking courses online was on a steady rise. Many schools already offered full online programs for diploma, bachelor's and Master's degrees. Others also incorporated both online certificate courses and in-person lectures to their available programs. 
Online degrees are convenient and come with flexible course modules. With today's technology, online learning has become as effective as in-person modes. The essence of online certificate courses is even more apparent in the times of the coronavirus pandemic. If you want a diploma or a degree, here are some online programs you can pursue in this pandemic.
Project Management
In all working systems, there are various projects undertaken to carry out activities. A project manager is typically in charge of making sure all aspects of a project runs as planned. They manage constraints, gather needed resources, create baselines, and work on resolving issues attached to a projected.
You can earn a bachelor's degree in Project Management from online schools. To take it even further, there are Master's degree options to upgrade your skills. Whichever your choice is, project management is one of the great programs to pursue online.
Accounting and Finance
Every business requires an accounting department to keep its finances in check. So, it places accounting and finance graduates in high demand. Every business is in to make profits and would rather seek professional staff to handle its accounting. It is a tasking job that cannot be undertaken in the core administrative body.
There are comprehensive UK diploma courses for accounting and finance that you can pursue. These courses are usually fast-tracked and need a lot of concentration within the study times. Asides getting an online UK diploma, you can push your boundaries and go for degree courses in this field.
International Business Management
There are high numbers of businesses that sprout up every day across the globe. Each one aims at making high profits. Some succeed with significant profits, while others make meager profits or simply break even. The last category of businesses is those who make less money than capital and other resources invested.
Managing a business is more complicated than it looks. Regardless of the sector, it takes specific skillsets to run a business and securing profits. The markets are never stable, so it can be tricky to predict in most situations. It is so easy to make bad business decisions, no matter your level of expertise. Yet, by gathering skills from business management programs, it is possible to overturn made mistakes into the company's advantage.
Healthcare Management
During this pandemic, the healthcare sector is under more pressure than ever. The need for health care has risen exponentially in all parts of the world. Yet, like every system, healthcare institutions need competent management to run the facility. Without the management body of a healthcare institution, their services would plummet.
For starters, you can undertake UK diploma courses to earn an Online UK Diploma. It is enough to start with the management systems of healthcare facilities. With time, you can upgrade with online certificate courses while working in the hospital. Further advancing to a Master's degree to advance in positions and role you play in the health institution.
Economics
What better time to learn economics as the world is faced with a recession during the pandemic. The coronavirus recession is a big one, with many businesses taking several hits to services and products. Stock markets plummeted in record-breaking depths, while millions lost jobs. Companies around the globe were not spared in all sectors.
Many households are still trying to recover from the effects caused by the coronavirus recession. Thus, funds for education would best fit online certificate courses since they are relatively cheaper. If you choose to start with an online UK diploma, you can fast track your knowledge in the field.
Business Administration
Even though the coronavirus recession affected many businesses, human nature sprouts us back up when we fall. It is for this reason that the need for administrators would rise at the same time. So, companies need administrative staff to run the processes of the institution. The structure depends on these bodies for the right path to productivity.
Studying at home during this pandemic can be enough for an administration program. From UK diploma courses to degree courses, there is something to learn from an administrative standpoint. For beginners, an online UK diploma can be a great entry point.
Marketing Management
Marketing is an art that can be developed when studied in detail. It aims to push products and services to all who need what you offer. However, a great marketing team can find means to make customers from those who do not need it. An excellent marketing team pushes profit to higher levels. Thus, getting companies to reach financial goals and inviting growth.
You can be part of a good marketing team by taking UK diploma courses. With an online UK diploma, you begin your path to making it to the most sought-after marketing team. Enrolling in a marketing management program is how you start to develop your marketing skills.
Political Science
Learning political science online is possible during this pandemic. The social science subject brings an introspective look to the systems of governance. Political thoughts, behaviors, and activities are present in the course.
The program analyzes governing structures in a constitution. So, it is essential since we learn not to repeat past government mistakes.
Supply Chain Management
An impact aspect of management is on the effectiveness of the supply chain. It involves all elements that contribute to the flow of goods and services in the company. So, a supply chain manager ensures all raw materials are available and turned into final products.
With some UK diploma courses, you can be part of a supply chain team. Advancing to a bachelor's degree with online certificate courses can make you prominent in the organization. Most companies involved in production need the services of a supply chain management team.
Computer Science
Many veer off to study elements of computer science for their specific field of work. From web development to software programming, the map of computer science is broad. Generally, it involves anything that deals with computation and information.
Computer science is detailed, but you can target specific aspects of it by taking online certificate courses. With these courses, you can build your skills in computing elements. There are a variety of people who study computer science online. So, this pandemic would not break down the communication in the tech community.
Quality Management
Excellent supply chain and marketing teams are not enough to grow a company to high standards. The quality of activities and tasks needs to meet the criteria for customer satisfaction. This moment is when a quality management team comes in. Quality management ensures all processes from raw materials to goods and services are apt.
With an online UK diploma, you can join the team in charge of quality management. Companies that place growth on a pedestal make sure they invest in quality management.
Business Leadership
Executive Diploma in Business Leadership is one of the programs on the rise today. It was set to help entrepreneurs excel in their specific sectors. With the number of business-minded persons today, this program is set to shape their skill set.
Entrepreneurship is a rough ground that devours many who take part in it. Yet, learning from a plethora of experiences and theories would help you make the right decisions. At Imperial School of Management, UK diploma courses are available for entrepreneurs.
Human Resource Management
The human resource department is crucial to the system of every company. Human resource management personnel are infamous for keeping staff in check according to company policies. Yet, there is more to that in terms of their functions. They strategically bring order to organizational functions with their five core functions. These include staffing, compensation, health, safety, and development.
Beginning with an online UK diploma, can grant you a place in human resources departments. But, even with UK diploma courses, it takes personal commitment to execute human resource functions properly.
The Bottom Line
Taking online certificate courses during this pandemic is a convenient way to develop your skill. There are several routes available, and they range from bachelor's, master's, and even getting an online UK diploma. With UK diploma courses, you can begin your journey into significant companies.
The coronavirus pandemic has made online certificate courses even more sought after. This is because, they have reached optimum levels of efficiency. Programs listed are great for your online learning journey, so make it a point to apply now.