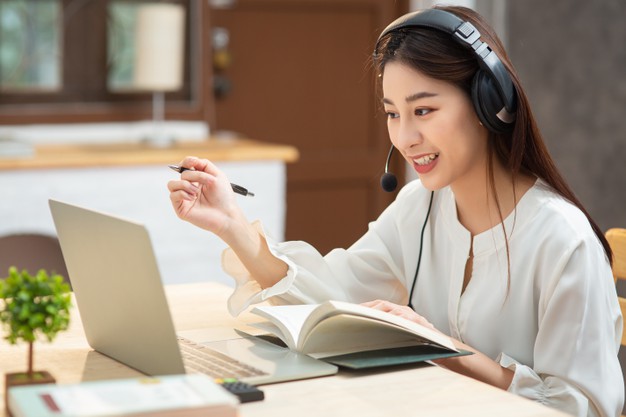 Online Programs To Pursue in This Pandemic
September 23, 2020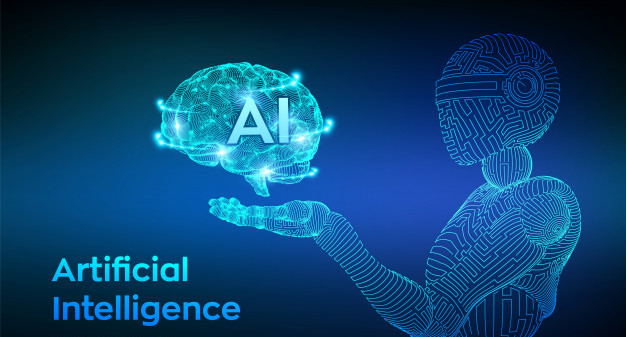 Artificial Intelligence To Improve Education
October 28, 2020
In this day and age, an MBA has become very valuable for several reasons in the business in the world. From working professionals to fresh graduates, everyone desires to earn an MBA degree. Fresh graduates might see the MBA degree as the ideal springboard for their careers but is it worth the investment for working professionals? Especially if you don't have the time.
Almost everyone aspires for higher career goals, especially in these disruptive times. That's why the online MBA can become so instrumental in helping working professionals manage their day jobs, busy schedules, and active pursuit of a prestigious business degree.
What is an Online MBA?
An online MBA is an advanced MBA program that emphasizes convenience through distance learning through an internet-based learning platform. In an online MBA program, the virtual learning platforms become the hub where student take their lectures, assessments, brainstorming sessions, and other course-related activities.
Primarily, the online courses are designed to offer working professionals the flexibility and learning pace that's ideal for their work and personal responsibilities. Hence, it has become the most convenient, hassle-free, and quickest route to an MBA degree for many in the diverse business world of today.
Is an Online MBA Worth it Now?
Given that the winds of changes are so strong in these transitioning times, taking time to reflect on your career strategy going forward can be tremendously helpful. Which is also the reason why an online MBA during and post COVID-19 is something everyone has to seriously consider, sooner than later.
Kristalina Georgieva, the IMF Managing Director, said in March 2020 that, "We have reassessed the prospects for growth for 2020 and 2021. It is now clear that we have entered a recession as bad or worse than in 2009. We do project recovery in 2021."
While the global economy is still adjusting to the impacts of COVID-19, the pandemic has changed many aspects of higher education and business. Recessions and economic difficulties go hand-in-hand with increased MBA applications.
The underlying reason being the fact that more professionals pursue higher education to get a competitive edge and expand skills due to the increased unemployment associated with recessions.
What to Look For in An Online MBA
Prospective students keen on changing careers or stepping up into higher leadership positions can find the online MBA instrumental in achieving their goals. However, the internet is a vast and diverse place. Therefore, it's vital to make the right choice when researching online courses.
According to the survey conducted in 2016 by Aslanian Market Research and Learning House, Business courses remain the most patronized graduate disciplines among online students. But there is a reason the online MBA tops the list of business courses available online.
Here are some of the characteristics of the online MBA that makes it unique.
Self-paced learning and live webinars
Specialization opportunities
Offers course mates for different industries
Brings together groups of experienced peers
Presents a broad networking opportunity
Have face-to-face components through online learning platforms
Different student groups, clubs, and associations, all career-focused
Offers travel opportunities
Above, you have some of the basic features all online MBAs should offer students. As a prospective online student, you want to ensure that your desired specialization is available in the virtual format before applying for enrollment. For instance, some universities offer 20 MBA specializations, however, only 10 are offered online.
Ways an Online MBA Can Get You to The Next Level
Career Advancement
Career advancement is one the first and foremost advantage of an online MBA is the pathway it offers to higher career goals. If you've ever felt like you've reached a point in your career that you need something to push you to leadership or managerial positions, an online MBA can be that extra push.
It opens up new career opportunities both to better positions and new careers. It also brings with it salary hikes. The best part, you students don't have to leave their current employment to complete all online courses in an online MBA program
Develop Interpersonal And Managerial Skills
Business and managerial skills, to a large extend, can determine how high working professionals raise and how often they get promotions. With the right skills, you get the confidence to cause organizational change and take advantage of new career opportunities. The best online MBA programs help learners concentrate on marketing, leadership, business management, and several others.
Soft skills and hard skills complement each other. Technical skills alone do not suffice if you're to excel in many positions. In other words, soft skills are necessary for your career to increase the value of your hard skills. This explains why the best online MBA programs help you enhance your:
Interpersonal skills
Entrepreneurial skills
Communication skills
Given the wide array of skill development opportunities an online MBA program offers, it makes invest time and management.
Broaden Your Business Knowledge
Leaders in business need knowledge of several different topics. Here too an online MBA program provides an avenue for learners to develop a holistic foundation in invaluable business disciplines like accounting, marketing, and finance.
On the other hand, the specializations help learners develop deep-rooted knowledge in particular areas that interest them, some of which may include entrepreneurship, business analytics, and international business.
In addition, students get full access to different types of case studies from real-world businesses to enable them to improve problem-solving skills and business knowledge.
Other essential ways an online MBA helps careers include:
High salary potentials
Better job security
Strengthens resume
Credentials recognized worldwide
Conclusion
Ultimately, the final objective of an online MBA isn't a promotion or a new job. Instead, it is the start of a lifelong learning process. A leader needs the desire to keep learn and continue learning to remain in a position of leadership.
This approach to career and life, in general, offers the stepping stones to higher and better accomplishments in many phases of life. It improves career paths, overs professional networking opportunities, and strategically positions you for the opportunities that present themselves in all career paths.