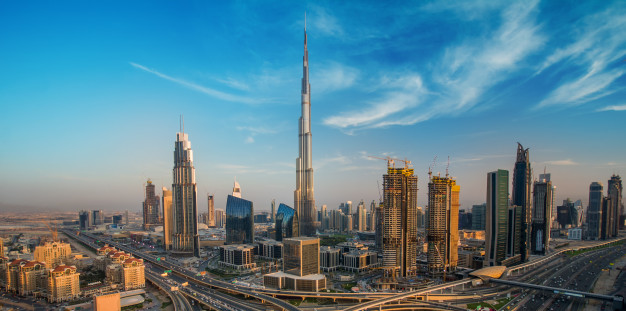 Top Online Fast track MBA programs in Dubai 2021
July 8, 2020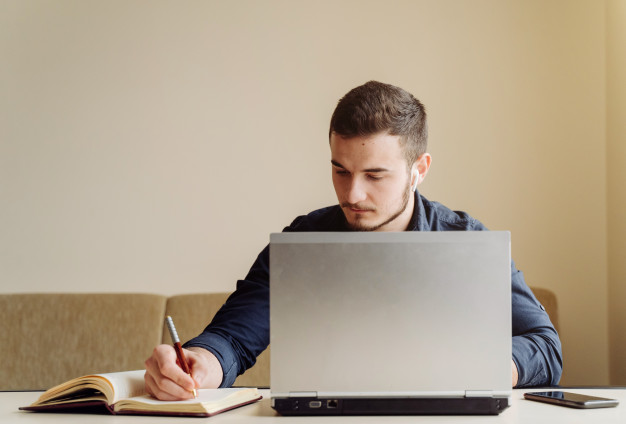 How an MBA Accelerates Your Career
July 21, 2020
MBA Online programs are accessible to everyone these days. With an online MBA, you have the luxury of studying anywhere, anytime you want. Some schools even allow you to customize your timetable. The only thing you need to have is a stable internet connection. You need not worry about traveling over to another country or pausing work to get an online MBA degree.
Presently, access to business education is facing an ever-growing dynamic. The UAE has a variety of schools that can help professionals from anywhere in the world get an MBA degree. Especially since it is essential for individual progress in many careers.
Online MBA programs help you sharpen and refine your managerial and business skills, which is beneficial both in the short run and long run.
Why The Rising Popularity of Online MBAs
The traditional MBA usually involved going to the campuses of schools to take part in lectures and curricula activities. However, in recent times, many workers find it more prudent to school alongside work. Online MBA degree programs give them that opportunity. Additionally, many times, you get the chance to customize your schedule.
Most professionals have come to understand the benefits of having an MBA degree. Thus, it is becoming one of the most sought postgraduate degrees worldwide. An MBA degree gives credibility in the workplace since most employers prefer workers with relevant education. There is also a 100% increase in salaries of MBA holders in the long run.
Many top universities focus on providing an Accredited MBA Program for students across the globe. They do this by offering quality education in whichever field a student finds themselves. Since the universities realize how dynamic education provision is, they have successfully ventured into offering students an Online MBA degree.
An online MBA degree has the same advantage as the traditional MBA. But, it is more flexible, here is why.
Less Time Consumed
Finding an Accredited MBA Program can be a tedious process. However, it is possible to find the right program to customize according to schedule. Some online MBA programs even give you the chance to customize your timetable.  
Previously, students had to be on campus and attend every lecture, giving up your salary for a year or two to get this degree. Now, schools have considered all these conveniences so students can learn comfortably.
Schools in the UAE sometimes even offer part-time studies so students can find timetables that suit them. As a digital student, you are also not always required to attend all sessions. You can also study a fast track MBA program in many prestigious business schools.
More Affordable
As a digital student, you do not have to worry about money for accommodation and upkeep. Since you would be spending most of your time at home, or wherever you might be during online lectures, you only have to worry about getting an internet connection.
It is living your daily life while refining your business knowledge and skills. Thus, you do not lose the salary and years of work experience you would have lost in pursuing a traditional MBA degree.
There are also scholarships and Bursaries that online MBA degree pursuers enjoy equally with traditional MBA students. Some schools provide these scholarships, while others can get them from employers and companies that employ them. But, you can also find an affordable MBA program in schools all over the UAE.
Access to Job Opportunities
Although many applicants might not be seeking jobs, graduating from a reputable school can give you job opportunities. These kinds of jobs might not be available to an undergrad degree holder. This advantage is accessible to both traditional and digital students alike.
Choosing a Fast Track MBA Program
Many people have begun to warm up to online MBA education better in recent times. It is more convenient since the learner gets the opportunity to study on their terms. There is also no need to experience the packed lecture halls as you did in your undergrad days. However, you still get the chance to connect with your peers globally and even get access to lecturers sometimes.
But when you decide to look through Online MBA programs available in the UAE, it is essential to choose courses that would help you in your career progression. Although getting an MBA degree is vital, getting it in the wrong program can hinder progress instead. You know you are on the right path when you do the following:
Research
Researching is crucial when searching through online MBA programs. You need to assess yourself. Things like your personal career goals, as well as times you are available to learn, are essential things you must take into consideration. 
You need to find a course that aligns with your preferences to boost you both in the short and long run. Without proper research, you are likely to end up studying a program that might be redundant for the progression you would like to experience in your career growth.
You can equally take more than one MBA program and in different schools too. The courses provided vary greatly. Hence, some programs would be beneficial but available in different schools or even the same school.
If you believe you can afford both, you could do them since most schools give you the luxury of a flexible timetable. Others even give you the chance to customize your schedule.
Cost
An affordable MBA program is something most people want. You would find many of these in a variety of prestigious schools in the UAE. However, if the course you prefer to study is quite expensive, it is not a reason to lose hope. There are many ways to fund your MBA.
There are flexible online courses that you can take when working part-time. With such courses, you can learn when you're off work to earn and pay for the MBA program you are studying.
There are several schools that aid students in completing their MBA education. But, there are often tight competitions for scholarships. Thus, your application would have to be adept so that you make a good impression.
There are also postgraduate loans and Employer scholarships. For the latter, some applicants can easily qualify since the chances of being employed while applying for an MBA course is relatively high.
Also, for most MBA courses, applicants need some working experience before they are qualified to be accepted. Usually, it is a minimum of three years.
Modules and Course Content
Many online MBA programs allow you to view your course content as well as the modules. Ensure that they meet your expectations and are in line with your interests. Some schools prefer to focus on one module for a period to guarantee students understand the topics.
It is essential to stay informed since enrolling in a course you're not entirely sure of could do more harm than good. When you research what the course entails and the topics to expect, you would know what to expect and how best to prepare for it.
How long the program would take is also a topic of interest under modules and course content. Imperial School of Management, has courses you can complete within a year. You can also apply for a fast track MBA program.
Access To Help
When searching through MBA programs online, you must make sure you can access help if you need it. Some schools give you extensive information on how to reach lecturers and service desks. In some UAE business schools, students can contact industry experts for help.
Like every other educational stage, there would eventually be a time when students need help with a process, or a complaint. Most schools that provide Online MBA programs consider these and provide adequate information, so students are not stranded.
Quality
Although quality is one thing that isn't lacking in business schools in the UAE, there is still worthy competition when it comes to other essential things students must consider before applying.
When looking to get an online MBA degree, you must realize that you spend a significant part of your time learning online. Thus, you must be satisfied with the process, tutoring, and resources the school makes available to digital students.
Although most schools often cater to these needs, there are a variety of ways they do it. So, you must ensure they align with your preferences. Other schools might not even provide adequate resources, and students are left to find it themselves.
The support students get after they graduate, is also essential for career growth. Many reputable schools help their students find jobs with affiliated companies. Some even get diverse job opportunities with the help of the school's alumni.
Conclusion
You can quickly refine your business skills with an online MBA, since several schools in the UAE can help you get there. Additionally, you get to experience the business world as well as the practices of the Middle East.
In many cases, the MBA programs are quite affordable. You also get to experience flexibility in learning since many schools have timetables you can work around. The courses are also accredited, and if you're lucky enough to enroll in one with the right affiliations and alumni, you would have adequate support even after you graduate.