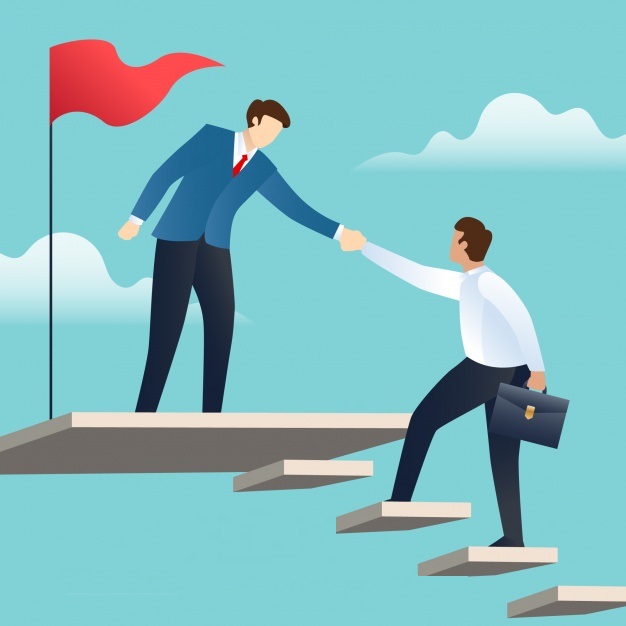 5 Ways to Become a Transformational Leader
November 6, 2019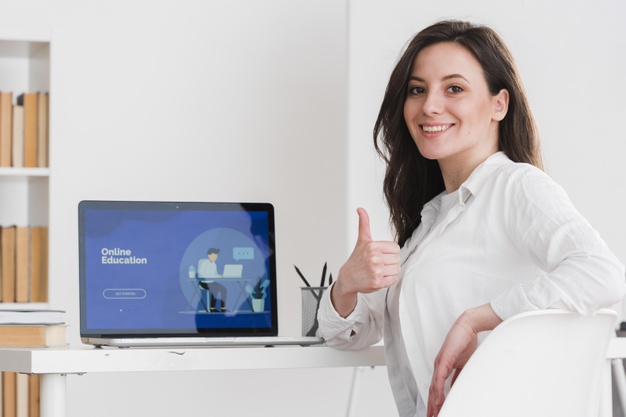 The Rise of Online MBA
July 14, 2020
Choosing the top online MBA in Dubai can be a major turning point in your career and professional life. However, this decision is no easy task because it's not a pick between good and bad. There are several fast track MBA Dubai programs, and you have to determine which of them is right for you. 
Some factors you have to consider apart from the curriculum include: 
The flexibility of class schedules
Accreditations of the online MBA degree
The duration of the program
Narrowing down your picks to the list of 20 top online MBA in Dubai, UAE goes a long way to help make the process less stressful. 
So which institutions should you seriously consider applying for an online MBA in Dubai? 
Continue reading to find out.
Choose the 20 top fast track online MBA in Dubai
Lincoln University of Business & Management
Lincoln University of Business & Management (LUBM) provides BBA, BA Hons and Fast Track Online MBA Programs  working adults with an opportunity to study professional, latest cutting-edge courses along with international university programs while living in the UAE.
Edinburgh Napier University
The Edinburgh Napier University offers students all over the globe a bouquet of high-quality educational resources making one of the best fast track MBA Dubai students can access. Some of this university's unique offers include 24/7 student support online and flexible payment plans. 
This goes a long way to remove the burden of tuition fees that limit most professionals from pursuing their career goals. But 'fast track' also means that once you enroll, you gain access to a flurry of facilities that speed up the usual process such as virtual "office hours" with faculty members. 
University of Leicester
The University of Leicester is popular for its unique distance learning courses. One of the most prestigious of these programs being the online MBA in Abu Dhabi, UAE. The course is special for many reasons, both professionally and academically, and students can rely on its international curriculum for a world-class education in business leadership.
It offers students the choice of customization, such as set up learning schedules based on their daily routines. Plus, the university has a global center where students can find and choose workshops based on their fields of interest. 
Imperial School of Management
The Imperial School of Management offers a globally recognized online MBA in Sharjah designed for exceptional individuals in UAE and the Middle East looking to take their business skills to the next level.  It is the favorite fast-track online Dubai offers students looking for a UK-based Master's degree in business administration.
The university also offers an executive MBA online. These courses are second to none in their ability to accommodate the schedules, financial constraints, and professional needs of students looking for the ideal work-life balance that sustains academic pursuits. This and other factors make it one of the highest-ranked online MBA Middle East, Abu Dhabi, and Sharjah students can join today. 
SP Jain School of Global Management
According to the rankings of Times Higher Education rankings, SP Jain School of Global Management comes in the fourth position in the world. Like other fast track MBA Dubai programs, the duration of the entire program is relatively shorter than some on-campus counterparts. 
To be specific, you can earn an Australian MBA degree in as little as 12 months after enrollment.  This, without doubt, makes your degree recognized all over the world due to its international accreditation. 
INSEAD Abu Dhabi
The online MBA in Abu Dhabi offered by INSEAD is an internationally coveted degree that allows students to earn their MBA in 14 months. Courses were designed with the student in mind, to deliver information, skills, and expertise necessary to not only thrive in today's business world. 
Though the INSEAD Abu Dhabi program is a fast track MBA, there is ample support and course materials online to ensure students leave with real-world experiences. These experiences challenge and push students to reach higher for development that drives careers and businesses forward. 
Zayed University MBA
Zayed University provides students with an excellent curriculum that enables them to manage work and education at a high level. The ability to advance careers with an executive online MBA in Dubai only began in January 2019. Yet, the quality of the program has guaranteed the university a spot on the list of top online MBA programs in Dubai. 
Primarily, the core of the program centers on business globalization and technology for business professionals. Also, it furnishes students with the skills and discipline required to explore new ideas and adapt to the ever-evolving business world.  
Cardiff Metropolitan University MBA
If you're looking for an online MBA in Sharjah, you might want to consider the Cardiff Metropolitan University. The program is one of the most decorated in the entire Middle East for students determined to make it in senior management positions. This is because it teaches values lessons on the primary functions of management in business settings. 
Student complete with more than an MBA degree but also has a deep understanding of the challenges of leadership in the contemporary working environments of the world. Therefore, the course curriculums were designed to push students into assessing real-world situations and learning practical leadership safely and experientially. 
The University of Manchester
Here, students can get their MBA in two years or 24 months through a part-time online MBA program. Though the program has several apparent advantages for the working class, its high-level customization sets it apart from several other online MBA in Dubai. 
It emphasizes flexibility and encourages busy professionals to merge courses into their daily routines. Also, the middle east center is entirely online and supports students with several UK-standard learning materials like videos, tutorials, and many more. 
Abu Dhabi University
This online MBA in Abu Dhabi offered through the Abu Dhabi University is also a fast track program. Students can go from start to finish in a matter of 12 months, or one year. However, the entire program is about 30 credit hours and allows individuals to look for a quick, but quality online MBA degree from an accredited university. 
Upon completion, the university encourages students to make names for themselves in the business world through the application of lessons and experiences learned during the program.  It is among the best fast track MBA Dubai students can enroll in today. 
Exeed School of Business and Finance 
Exeed School of Business and Finance put together an online MBA in Dubai that focuses on building high-level skills in accounting and finance. The school brings students to the understanding of the function of accounting and finance departments in the grand scheme of a business entity. 
Exeed at the core is a finance and accounting school and, therefore, adept at instructing business professionals in financial planning, accounting, monitoring, daily reporting, forecasting, and other finance-centric business disciplines. Students will become comfortable with securities and exchange commissions, making financial decisions, financial risk assessment, and management, among many others. 
University of Sharjah
At the University of Sharjah, students will find an MBA program that supports distance learning and is easily customizable to fit individual preferences, or schedules. Course members can choose between several academic activities, such as deciding to pursue a research project or doing extra coursework. Aside from these, there are other fields of interest like Islamic Finance that make this online MBA in Sharjah particularly unique. 
There are mainly ways in which the program allows students to make adjustments to their course appointments to accommodate work responsibilities and enhance their learning experience. Therefore, it's ideal for working professionals in different industry sectors. 
The University of Northampton
Students can apply to the University of Northampton to pursue a UK-certified top online MBA in Dubai. Therefore more than one MBA program offered by the university. You can choose from a range of fast track MBA programs such as MBA in tourism, project management, leadership innovation, marketing, logistics and supply chain management, and event management, among several others. 
To aid the effort of students, you can take these courses at your convenience and keep things within the limits of your schedule. However, there are several assessments and course works you'll find to pass to ensure successful graduation. 
University of Wollongong
Students in Dubai and the Middle East can pursue a Master's in Business Administration at the University of Wollongong from the comfort of their homes. The program has received international recognition from prominent academic and professional bodies. You can attribute this partly to the practical approach and real-world lesions contained in the curriculum. 
Individuals with previous experience in management, finance, and other aspects of business can join this online course for a chance to advance their careers. The program centers on skills essential for strategic thinking and problem-solving in diverse business sectors of the world. 
University of Strathclyde
If you're on a mission to complete an MBA as quickly as possible, you might want to give the online MBA program at the University of Strathclyde a try. The university enables students to get around the clock access to business administration and management courses every day of the week.
It is more than just an online MBA Middle East scholars trust. The program at Strathclyde also appeals greatly to other students around the world. This is partly due to the way it prepares the students with leaders skills in different positions in their chosen fields. 
University of Bolton
The University of Bolton is another prestigious academic terrain where students are offered a world-class online MBA in Dubai. The process is fast-tracked and serves to accelerate your career in several ways. Like most online programs at top universities in Dubai,  students can customize their courses to fit their personal goals and professions. 
It's always possible to take the courses from outside the UAE, and some students do just that. However, Dubai professionals who work in positions at different businesses and organizational levels find it most fitting for their career development goals. 
Middlesex University
At Middlesex University, you will find an MBA 100% online that offers authentic classroom experience. Though the entire program is virtual, course materials, instructors, and learning platforms are designed to ensure you remain immersed in the courses for the duration of the program. 
Also, you will receive industry insights and other valuable benefits such as mentorship, international connections, and a lasting shift in your paradigm of thinking. 
University of Bradford
The online MBA program at the University of Bradford is open to all students from around the world, including Dubai and the Middle East. The online learning platform is replete with all kinds of learning resources designed to equip all students with business principles that leave a lasting impression on the professionalism and work ethic of all graduates. 
Once enrolled in this online MBA in Dubai, experienced professors from reputable institutions around the world will remain at your disposal to offer you personal guidance. 
University of Boston
The University of Boston brings a fast track MBA Dubai program to students within the city and other regions such as Sharjah, Abu Dhabi, and the Middle East at large. It is a unique program for many reasons and offers a chance to earn an Edinburgh Napier University Online MBA degree in as quick a time as possible. You will enjoy engaging sessions and brainstorm in a diverse team from a wide variety of backgrounds. 
Hult International Business School
At the Hult International Business School, you get to balance your work and earn an MBA with a flexible and supportive environment. The affordable fee structure and intensive practical courses allow several professionals to complete an online MBA in Dubai within 18 to 24 months. You can either choose between their summer course or opt for the four-day "weekend" structure. 
Synergy University
The Synergy University comes last in this list but is not the last place you want to get your online MBA in Dubai. Indeed, this university offers some of the most distinct remote learning courses in the region. Here, you can have class schedules of three days each week for 18 months. 
Conclusion
The best part of an online MBA in Dubai, you get to retain your day job while leveling your skills in preparation for the higher positions. The universities above are among the institutions leading the rise in online MBA programs in the region.