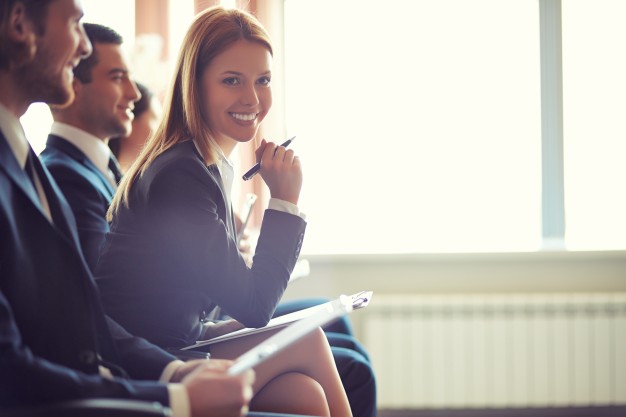 5 Signs That It's the Right Time to Take an Executive Education
November 6, 2019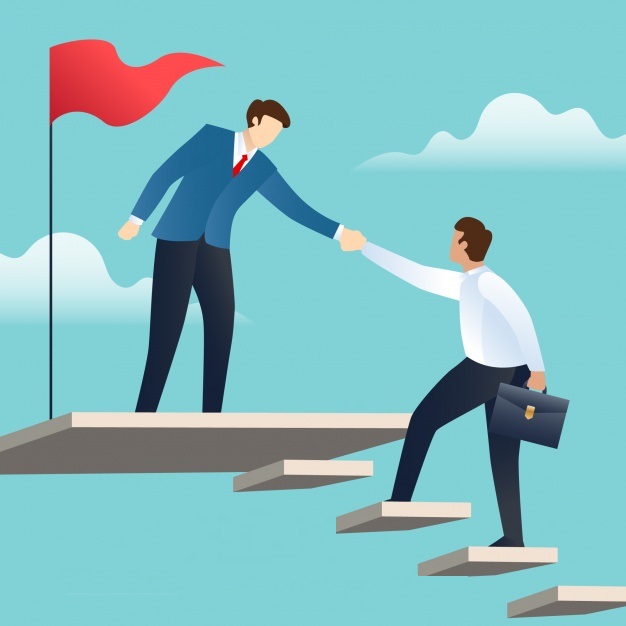 5 Ways to Become a Transformational Leader
November 6, 2019
The online MBA and onsite MBA, both of them are one of the perfect modes of learning management education. Both modes have different criteria to obey and methods of imparting education to people. The online MBA provides the flexibility of studying from the place where the students want to learn from.
Although the students get fewer chances in an online MBA for networking, which is, at times, becomes important for many MBA degree holders. The on-campus program, on the other hand, allows more face to face conversations with instructors and classmates, and students generally like to attend in person at a set time, but if you are working, then the situation cannot ideal for the people who are already working.
The basic difference between these two is that an online MBA allows students to learn from a remote location while for the onsite MBA, the physical presence is required.
There are other differences, too, between them. Let's start exploring them:
Online MBA program:
Resources: Earning an online MBA degree will allow you to gain access to career counseling, networking, and mentorship opportunities. Through the same, you can learn about the scenarios of the high-paced digital industry. The executive online MBA can require people to study in-depth as compared to the regular one because the former one is opted for enhancing the managerial skills of the students.
Flexibility: Being a working person or an equipped mother will never come in between if you learn new things. Online MBA provides you the flexibility to mold your career in your desired ways.
A study from home: The online MBA does not require the applicant to relocate to any location. With them, you can stay at your home and can still gain the same education as another regular MBA graduate. Isn't it interesting that you don't need to quit your job or compromise your family requirement and can have access to the premium education standards.
Eligibility: If you have applied for the online MBA, then you learn through theories as well as the practical applications of them. The practical application can be applied in your routine job while learning theories through video-recorded lectures or books of online MBA.
Affordability: The fee structure of the online MBA program is much affordable than any other regular MBA course.
Regular MBA program:
Networking: The networking skills you develop while pursuing your academic sessions of the regular MBA will allow you to improve upon your career options in the longer run. The networking through groups like alumni groups, placement groups, etc. can be accessed for years after leaving the organization.
Career Change: Maybe at some point in your career, you are confused about your decisions; the regular MBA will provide you the required cushion. If, in any case, you look ahead to switch your career in the management stream, the regular MBA can provide you with a choice.
Entrepreneurship: Are you looking for establishing your own start-up or your business? Do know that you can gain requisite skills and also practical knowledge from a regular MBA. They tend to provide you with many live training sessions and how to deal with real business issues.
Competitive Advantage: The regular MBA allows students to hone various leadership qualities and also specialized skills to excel in your work and can give a competitive edge over others.
Limitations of pursuing an online MBA versus regular MBA:
There are few limitations of online MBA over regular MBA, let's know about them:
No training or internship: Although the internship or training are a small part of the MBA course, they can help you with making an entry into the sector you like to go for. The reason why students are eager to pursue their internship with the best corporates is that they can be able to make their career in the same domain.
Credibility: The online MBA colleges need to be through various verifications and are thoroughly checked in the job market for helping students in placements. Because, at times, they do not owe as much recognition as a full-time MBA course.
Peer Group: The online MBA people lose a lot in their peer group. While pursuing your masters, peers you meet during the course add upon your exposure.
Advantages of online MBA over regular MBA course:
The online MBA allows students to learn while they earn. The students in this course are exposed to various corporates and also gains a lot of exposure from the same while learning about corporate conduct and principles in an online MBA course module. They do not have a peer group studying together, but their colleagues in their work schedule or the people they can interact through various platforms and common discussion forums can help these students to learn new things every day.
The best part with the course the students are not dependent upon the college for placement as they are already a professional and can look for further opportunities. In addition, if you are not a professional, you can look for and try to earn while you learn and gain exposure in the meantime. While choosing an online MBA, always look for the top colleges to enroll with as it is an important degree of your career, choosing it with all the caution is essential.
Bottom line:
The online MBA does have many advantages over traditional management programs. They tend to provide more convenience and flexibility to the students. If you are looking to pursue the online program, do know the responsibility for deriving the maximum value from the course very much relies on the student enrolled. This clearly means that both courses offer similar opportunities and the same level of education. The online MBA just requires the students to be self-motivated, disciplined and put up efforts to make their career happen.