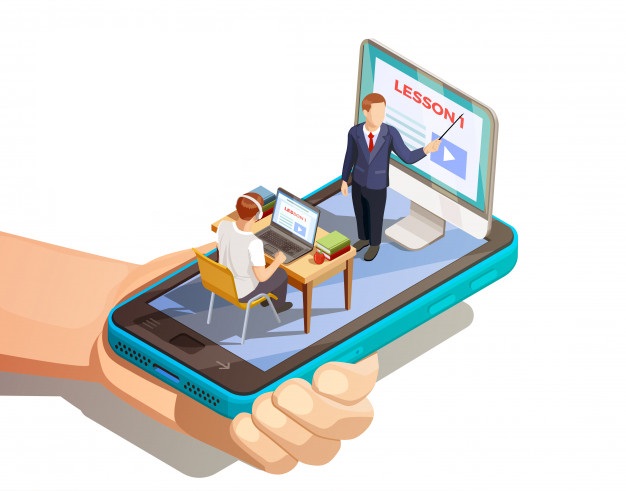 Online MBA Vs. Onsite MBA
November 6, 2019
It is evident, and everyone knows that the business world is ever-changing and requires even the best leaders to adapt to the changes. The changes can be in the form of skills and various innovative ways of thinking too. Whether the experience ranges from a year to five years or ten years, but learning never stops for any leader. Daily they learn something new and put their ideas into action for the betterment of the business or venture's future.
We are discussing the five signs here signaling that its is the right time to look for executive education:
You want to get promoted
Climbing the ladder of success becomes easy if you are following a steady path to move ahead. If you are stuck at any level and are not able to find your way put into moving forward, then it can be an alarming situation for you, and you should know that you need to do something to keep the pace going. Expansion of the knowledge base is significant if you are looking ahead by planning the basics in the technology and finance field in large-scale business thinking, then enrolling for executive education is one of the best things to go for at this stage.
In management jobs communicating to the people of the upper level is very important as it defines your efficiency for the work. The executive education will help you in being self-reliant and helping yourself to move ahead in your career in close mentorship of experienced people The case studies, and other live examples will help you in developing a deep understanding about the concepts of management and how you can club them to rise high in your life.
Switching your career
At times in our life, we took up career choices, which were not right, and we need to help yourself to rise high and look for the subjects of our choice. For the quest of the same once identified our interest, we should try our best to switch our career in the desired direction at the earliest.
While considering switching your career, we need to understand the experience agps as we need to fill them to rise to a better situation. There are many examples that people who are working in human resources shown an inclination to work in marketing or sales. While working, they could able to find out the desired skills in them and followed the career path without any backout. So, Identify your real strength and know that learning never ends at any stage of your life.
If you find yourself lacking in desired skills
There are chances that we can feel inferior at times and lacking in desired skills often. For the same, we need to go back to our old school and accelerate our learning process. But once we cross the age of college, initiating studies can be a tough job at times. So for such individuals, the programs like executive online courses can help them in giving kick start not only to your career but can also boost your mental stability.
Learning through the best professionals can help you in taking your career ahead and ensuring that you can be able to help them in making the right choice. The executive education is one of the best in making everything possible for the people looking for learning and yearning through the desired skills. They stress on the application part of the management principles as they know the future lies in the same.
Finding a scope in your current organization
In some organizations, at times, people identify that if they can get an executive management degree, the career graph becomes excellent. Many organizations are also ready to fund their employee's education and help them in rising higher in their life. If your organization has any such expectations from you, early identification of the same can work great in your favor. So, if you want to grow in your career, then do look for the career graph how you can get into the other stage in the best way.
You can also seek the support of a counselor or your HR for the same. But knowing the expectations of the workplace is very important for anyone. And if you can reach new heights by just studying a course then do look for it. The current organization scope should be taken care of if you want to grow in the same organization or would like to shift their careers domain.
If your career reaches a standstill
In any case, if your career is at a stop and you were trying to find many ways to get through the same but couldn't able to. Looking for the same, you need to have a look at your career and also find a feasible solution to carry your professional life further. Going ahead in your career at times, people reach a deadlock where they do not see any solution for rising in their own company or switching to the other one.
There can be issues of a break, too, or maternal leaves with any individual. Giving a kickstart can be challenging at times. If you are facing any such situation, then do look for an executive management program as one such feasible option for you.
Identify the possibility of executive education that you can have in the coming years. And start with pacing your foot ahead in your career and bringing out the best from yourself. Try to know is this the right time to look for accelerated growth in your career and go ahead by looking for the top institute to continue your education standards forward.